CSA Guide is a web portal presenting the climate-smart agriculture (CSA) approach to food security and sustainable development. It is aimed at practitioners, decision-makers and researchers who work with or are interested in CSA.
We built the website for the World Bank working with CGIAR's Climate Change, Agriculture and Food Security research program.
what we've done
Creative Direction
Drupal
Print design
Web Design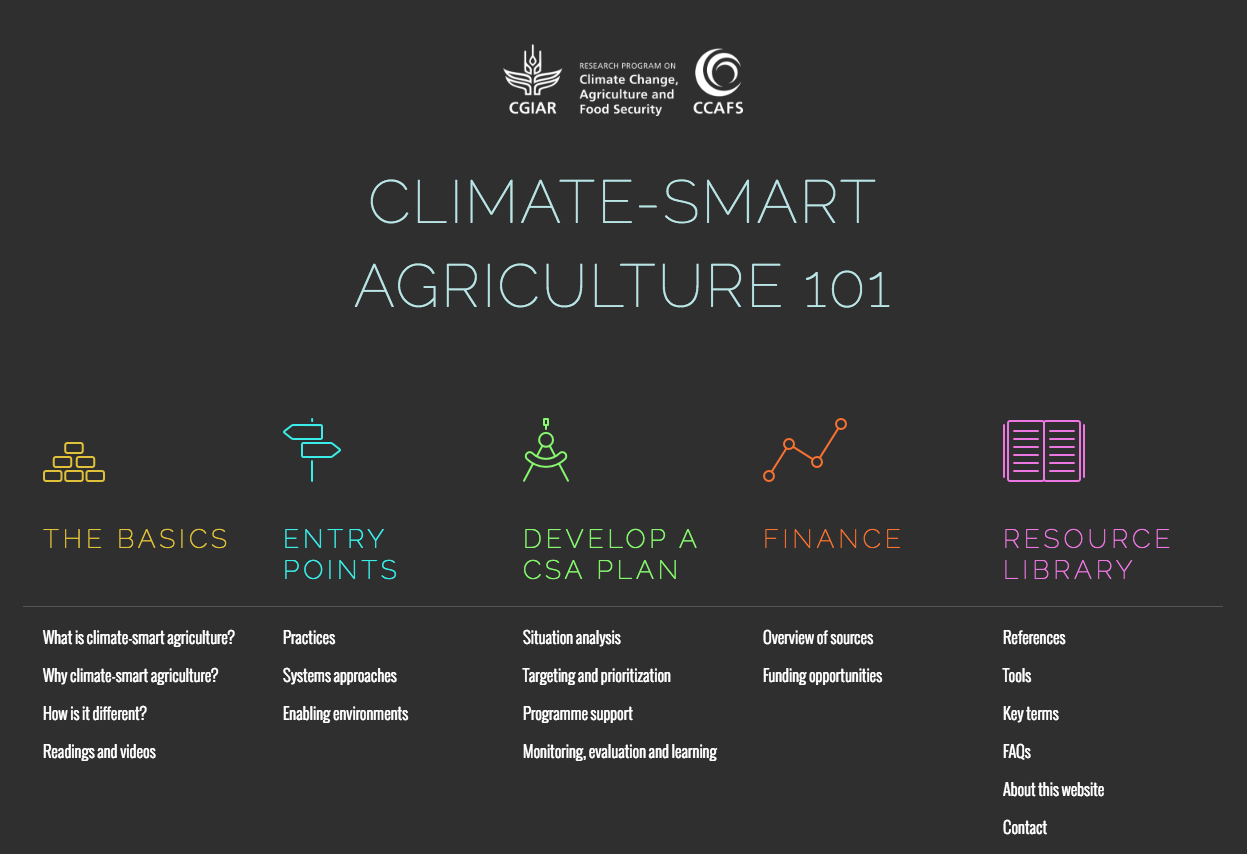 Quick access to an extensive portfolio of content
An extensive portfolio of content, a highly visual design, and user friendly interface will allow users to find specific points of interest or follow the flow of information from the basics section, over entry points to Climate Smart Agriculture, CSA plan, CSA finance, a resource library and case studies.
Visit the website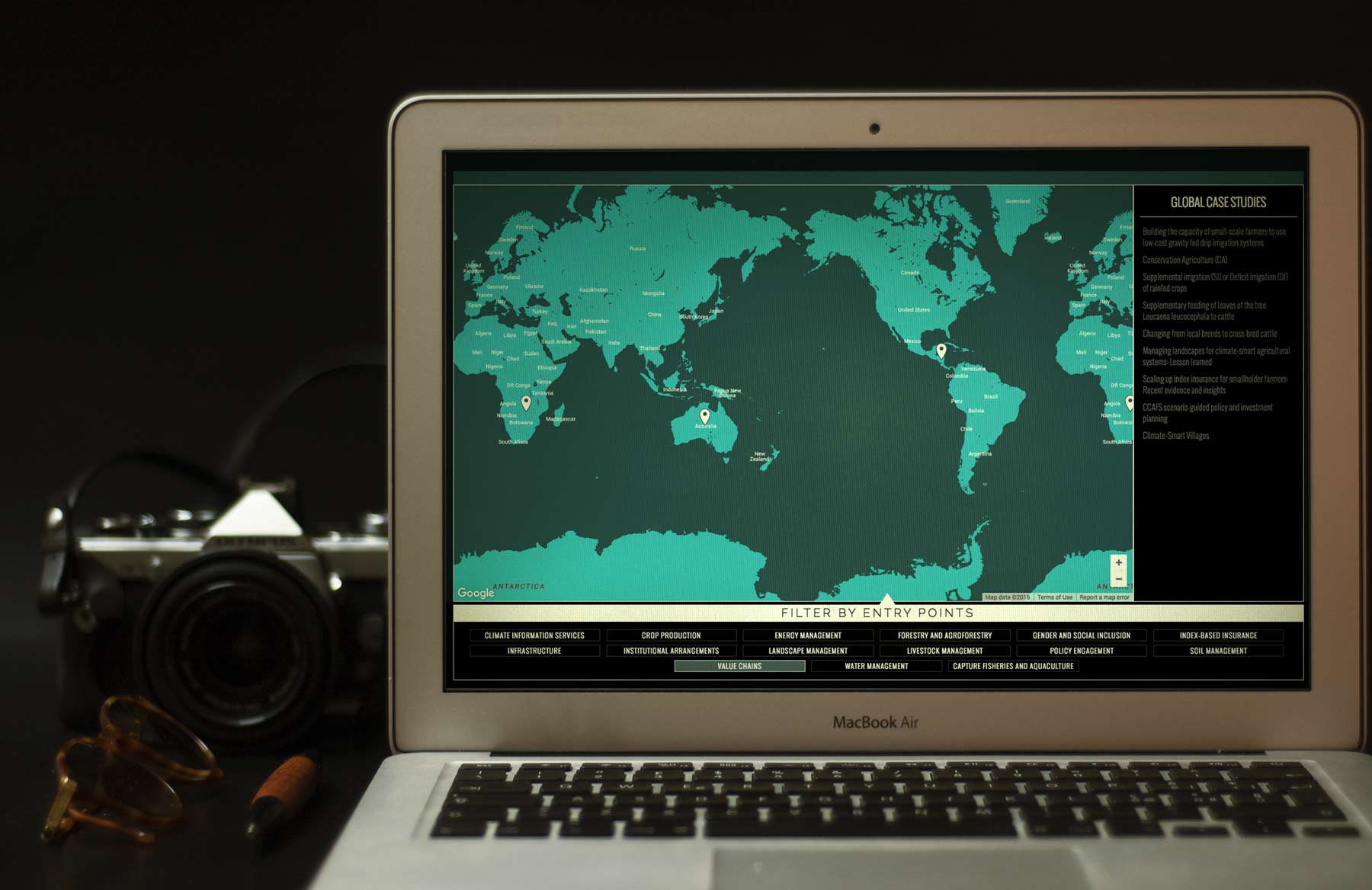 A map of case studies
All the case studies are accessible on a dynamic map, with an integrated live filtering functionality.
Visit the website